---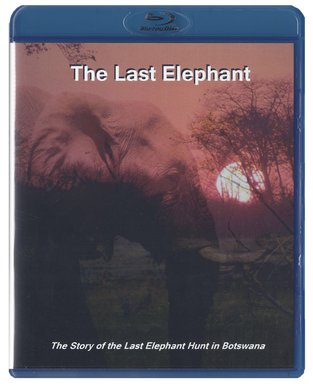 In January 2014, Botswana closed its doors to the hunting community.
It also inadvertently swung them wide open to poachers and human impacts.

Hunting values wildlife - the more abundant, the higher the value. It's a proven combination.

Poaching places a price on each animal - the less there are, the higher the price.
It's a cycle that ends with extinction.

Photographic tourism values humans - the more people, the higher the value.
The result is an "urbanization" of wildlife areas.

The contribution from hunters to wildlife is irrefutable.
And the money and resources they provide has no equal.

Created by Shawn Vickers, this moving documentary details the last legal elephant hunt in Botswana during September 2013.
---
The Last Elephant Blu-Ray Disc $35.00

Price includes tax/shipping within the US
Outside US, please Contact Us